Dixie Lee Fried Chicken
"We show our love through the food we serve" - Maria Struik
From our family to yours, be our guest.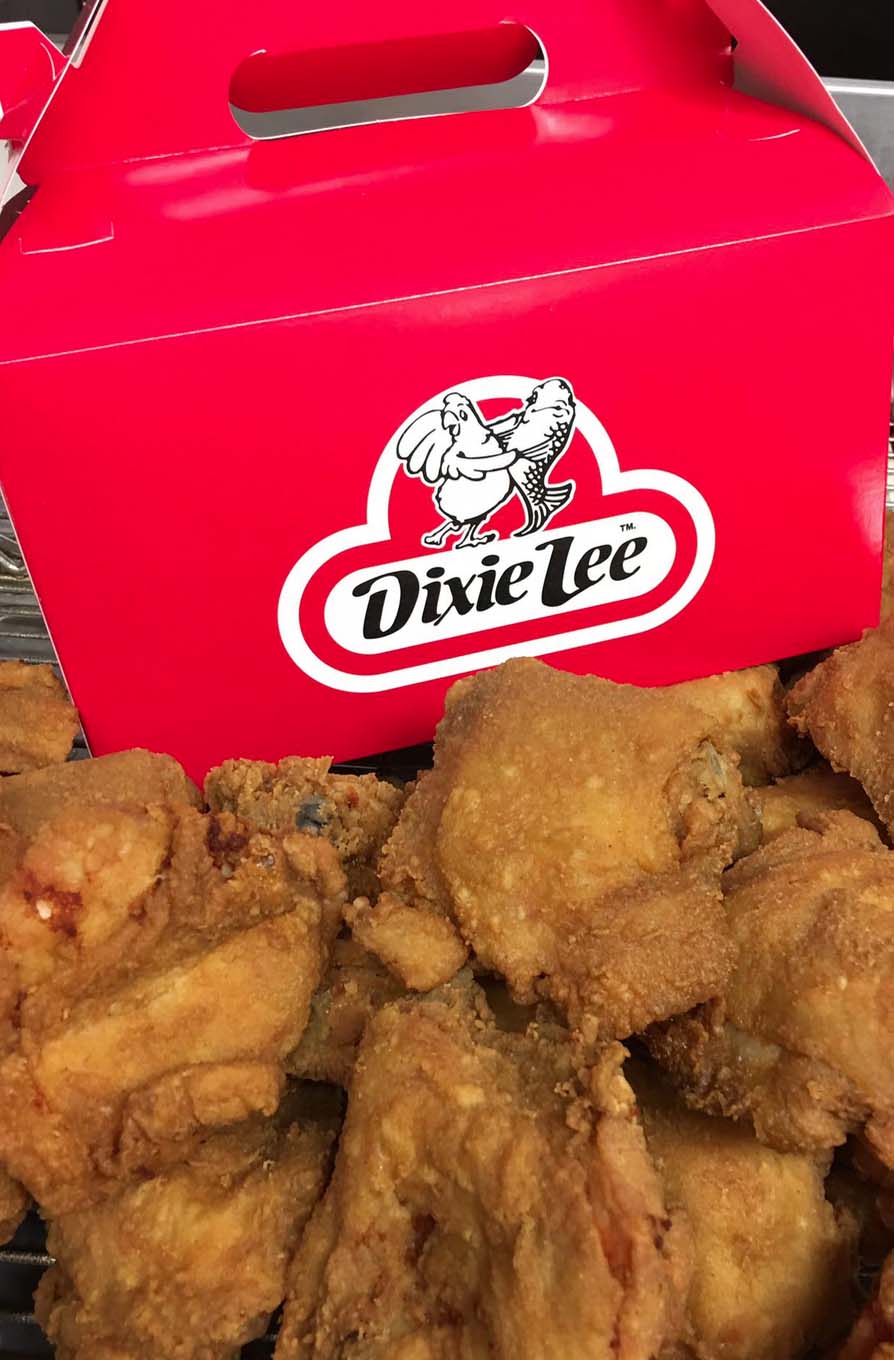 When you are in a hurry, but your taste buds want fresh, locally and responsibly sourced, fried-to-a-light-golden-crisp fried chicken with a taste that you will know is uniquely different, you will love Dixie Lee Fried Chicken. Our custom-made equipment, proprietary recipes, and methods for crafting our meals deliver the exceptional Dixie Lee taste. Since 1964, we at Dixie Lee have shared our belief that amazing food brings people and families together.
What began in Belleville, Ontario as a small takeout restaurant with the desire to share great food that made people feel good, and to be able to do it quickly, has now expanded into an international brand with over 100 locations, and new locations opening up soon in Texas and New York.
When you visit one of our locations, you will notice the Dixie Lee difference right away. No matter which location you visit, you can be confident that you will receive the same all-out friendly treatment befitting Southern kindness and hospitality. To Dixie Lee, you are more than a customer; you are our guest. It is this thinking that drives our quality standards so high. When customers taste our food, they can immediately sense that we care.
Our fresh, premium chicken is hand-breaded in-house by specially trained team members who fry each piece using our unique frying system and non-trans fat oil. So, when you want fried chicken, but you want something healthier, Dixie Lee Fried Chicken is the way to go. In fact, our team members are trained to deliver to each guest crispy fried chicken that is juicy, loaded with flavor, yet not greasy. There is no need for fried chicken to leave a greasy mess on your plate or your fingers. Dixie Lee Fried Chicken gives you the delicious fried-chicken taste you crave.
And you cannot have fried chicken without coleslaw, right? With coleslaw made in-house daily, with just simple and wholesome ingredients, you do not have to worry about putting something in your body with ingredients you cannot pronounce. Our chicken breast sandwiches and chicken strips are all freshly prepared from real white meat, not something artificially created. Our buffalo wings are dusted in our famous Dixie Lee spices and then tossed in sauces made from scratch ranging in heats from Mild, Medium, Hot, and ATOMIC if you dare.
If you are looking for something other than chicken, we serve hand battered fish, shrimp, refreshing wraps, french fries, potato salad, and macaroni salad.  And do not forget about our famous Poutine. You can round out your meal with a soft drink, milk, juice, or water.
We not only care about our guests, but we care about our community, as well. We strive to invest in people. Our ingredients are locally-sourced which supports hard-working local farmers. We also partner with local food banks and elementary schools local to each respective location. We love being able to help shape the future generations and pass on to them our family-conscious, community-conscious, and environment-conscious tenets, as well as encourage them to settle for nothing less than what success for them looks like; failure is not an option.
Our guests share in our belief of community, and consistently say, "There is just something different about Dixie Lee, and it makes you feel like home." Guests also know that no matter what, we do not skimp on quality. It was their confidence in our dedication to serving only the best that kept them coming back decade after decade. So, even in times of economic strife, Dixie Lee stood firm in delivering quality meals. In return, the guests remained loyal and Dixie Lee now shines as a thriving company that surpasses the competition.
"We show our love through the food we serve."
We love our employees and local franchise owners, as well. We see them as an extended family, and their success is as vitally important to us. Our company culture encourages servant leadership, hard work, enthusiasm, a hunger to grow, and a genuine love for food and people.
The Team Behind the Brand
Maria Struik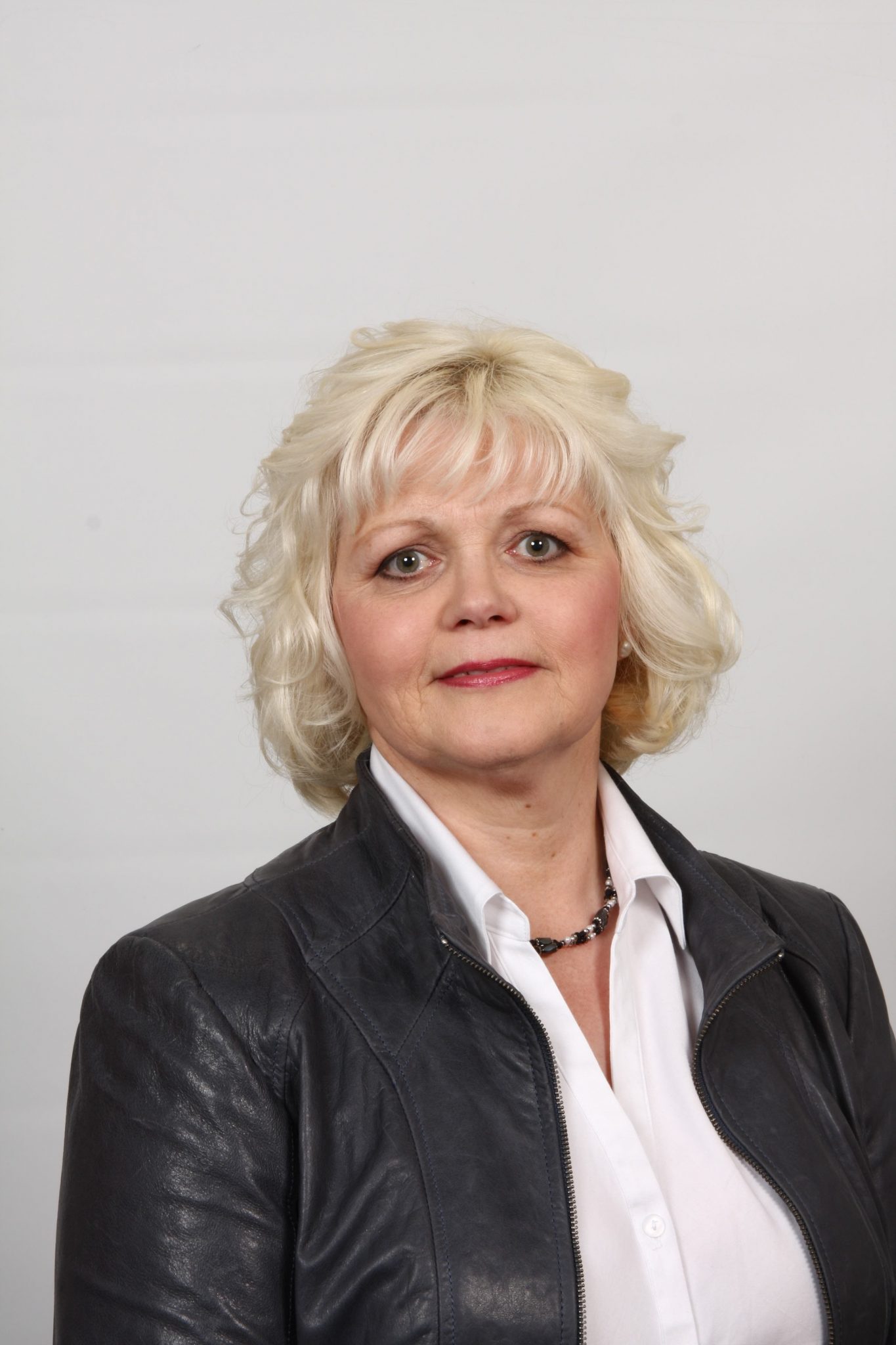 Maria is the President and CEO of Dixie Lee. She recently was named a "Cambridge Who's Who Entrepreneur of the Year" in the Hospitality Industry. Inclusion in the Cambridge Who's Who Registry is an honor as only a small selection of members in each discipline are chosen for this distinction. These special honorees are distinguished based on their professional accomplishments, academic achievements, leadership abilities, years of service, and the credentials they have provided in association with their Cambridge Who's Who membership.
Mrs. Struik has accrued more than 30 years of experience in the hospitality industry. Maria, along with her late husband John, has been involved with the Area Management for Dixie Lee for many years, with John being the Area Franchisee (later Maria). John and Maria functioned as the franchisors for Northern Ontario, as they were the team in charge of finding new locations, setting up locations, and training staff for these locations. John passed away in 2008 and Maria has continued the business since.
As the President of Dixie Lee, Maria oversees the operations of existing units as well as the opening of additional new locations. Mrs. Struik is responsible for site selection for new locations as well as the screening process for potential new operators. She negotiates all the buying programs and has the final say in all the promotions.
For the past three years, Maria has been a finalist in the North American Marketing Contest where the best Restaurant Marketers in the world compete. This helps Maria in keeping the marketing and advertising in Dixie Lee and Roosters Diner at the cutting-edge. Beyond her achievements in the hospitality field, Maria has contributed to the four-time best selling book, "Women Who Mean Business."
Just last summer, Maria was selected to be featured in the spotlight of the Publication of the "101 Top Industry Experts." Maria's commitment to the business can be summed up by simply saying: She sees success as the only option, whether it is the individual outlets or the company itself.
Shawn Struik
Shawn Struik, the eldest son of John and Maria Struik, joined the team after graduating from Algoma University in Sault Ste Marie, Ontario, Canada, with highest honors. He holds a Bachelor's Degree in Business and Economics and has been in the hospitality industry since Day One. Dixie Lee was a "Struik family" business, and his parents and Grandmother were all actively involved in the industry. He already loved the people and already loved the food; it seemed like a natural career choice for Shawn.
While studying, he assisted with various projects in the business and was always present at any new openings of Dixie Lee outlets.
Currently, Shawn is the Vice President of Operations and has oversight of guest service, team training, systems development, procurement, and the engineering aspects of the company. Since Shawn has practically grown up in Dixie Lee locations, he has a fundamental understanding of the requirements at store level.
Shayne Struik
Shayne Struik, Shawn's younger brother, is also involved in the business. Shayne is assisting the Corporate team in Marketing as well as in the IT department; all while still finishing his senior year in high school. Shayne also uses every opportunity to be present at new openings and team training.
Dixie Lee has long been "the family business" for the Struik family and Dixie Lee strives to be a family business for the guests, the team and the franchise owners. We look forward to serving you.