Dixie Lee has been serving delicious chicken since 1964.
The Best Premium Fried Chicken
Since 1964, Dixie Lee has brought families together, both young and old, to enjoy the taste of premium fried chicken. They offer the best chicken in Bancroft you have ever tasted.
Dixie Lee Fried Chicken in Bancroft
 is the go-to restaurant for all the town residents and visitors who love to taste the homegrown tasty fried chicken. They complement the rural-urban vibe that Bancroft has to offer by serving food that excites the taste buds. If you want to experience "foodgasm," come by the restaurant standing in the corner of Hastings Street North and satisfy your growling tummies with great food served by great people!
Top Fast Food in Bancroft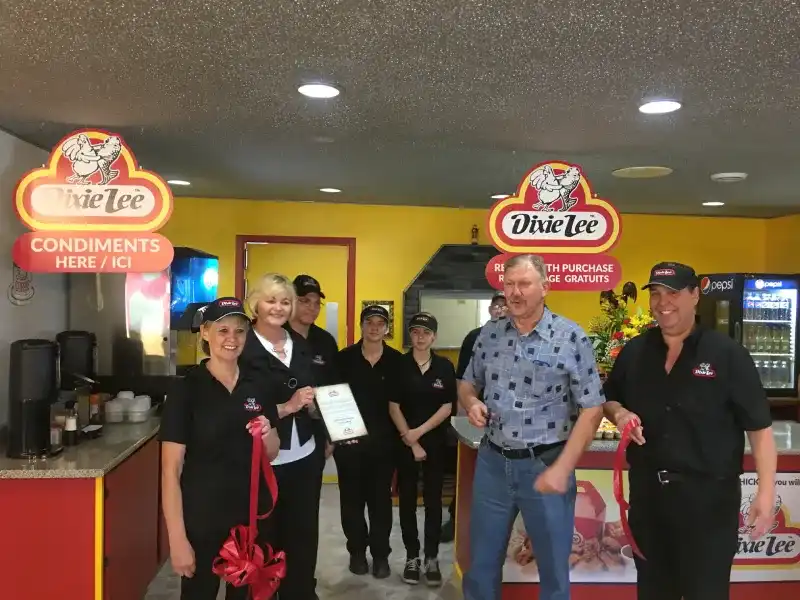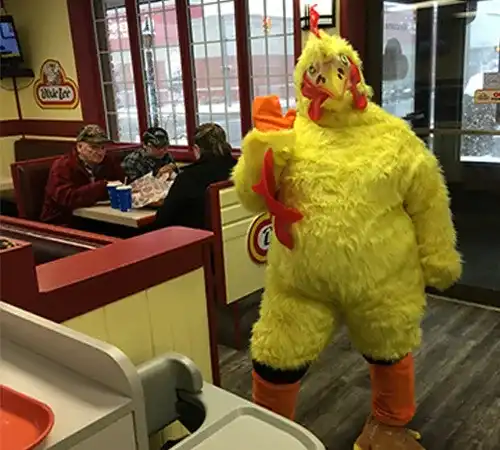 The Taste That Brings Family Together
What better way to enjoy fried chicken than to share it with your loved ones? This is the Dixie Lee legacy. They prepare and serve food with love and care because they treat all their customers not as individuals paying for a product, but as a family.
The crispy and juicy fried chicken in Bancroft is like a tradition, passed on from generation to generation. Dixie Lee only uses the freshest ingredients to cook the most delicious chicken wings, thighs, and drumsticks.
As the number one fast food in Bancroft, Dixie Lee has no plan of disappointing its customers. They continue to serve food that will bring families together and make the regulars and even first-timers come back for more!
The Best Restaurant in Bancroft
Fun, Tasty, and Healthy in One Plate
Fried food is not always for everyone, especially for health-conscious individuals. But here at Dixie Lee, they make sure that everyone, and they mean everyone, can enjoy their meals without breaking their diet, counting their calorie intake, or worrying about cholesterol. All their foods are prepared meticulously, and their fried chicken is served crispy not greasy. That means you get all the flavor and health benefits in one serving.
After shopping, strolling, or fishing, you can fill your tummies and stimulate your sense of taste at the famous Dixie Lee restaurant in Bancroft. You can come by anytime, since they are open seven days a week, serving delectable food that will blow you away!
Chicken Cooked to Perfection
We take pride in having the 
best fast food restaurants in Bancroft
! Dixie Lee has put dedication and hardwork to perfecting its fried chicken recipe and all of it was worth it! Today, they have branches in different locations, and the smiles on their customers' faces when leaving the restaurant tell them that they have done a great job.
The fresh chicken cuts are dipped in traditional spices to offset the real chicken flavor from skin to bone, and deep-fried until golden crisp. The slight sweetness complements the stint of spiciness of the fried chicken. And every meal is served with a mouthwatering side dish that will complete the flavorful experience.
This sophisticated proprietary cooking method of Dixie Lee has placed them to where they are now today. They have become the favorite of both young and old customers because their exceptional food is timeless and delights different taste buds.
Top Fried Chicken Restaurant in Bancroft
For chicken, crispy and gold are not enough! Here at Dixie Lee, we serve you the best fried chicken that will give you all the good feelings. Since we promote healthy food and ingredients we use are fresh and all-natural, you can now enjoy and savor the taste of superior fried chicken.
Dixie Lee's mission is to…
…serve amazing food to the beautiful people of Bancroft. They strictly follow the rules and regulations of using humanely raised, non-GMO chicken. They have perfected their proprietary, high-temperature frying process for all their hand-dipped fried chicken. They only use non-trans fat oil to avoid producing greasy chicken after deep frying and for a better-tasting product. During the cooking process, the chicken is tenderized, thus keeping all the natural juices and nutrition. The proprietary cooking method they are using has been reinvented and improved over time until they found a way to eliminate grease and seal vital nutrients when cooking.
…provide quality services to all customers whom they consider as FRIENDS and FAMILY. They are the backbone of the success of Dixie Lee and they will strive to improve their services to continuously provide satisfaction in every bite a customer will make. Dixie Lee shares their values through the food they serve.
…build a strong and peace-loving community. Dixie Lee promotes environmental awareness by using recyclable and biodegradable packaging materials. They are and will continue to be an active member of the town of Bancroft. And most importantly, they will continue their legacy of creating lasting relationships and bringing families together through serving good food to all their customers!
When you eat Dixie Lee's fried chicken, salads and sides, they make sure that you get your money's worth. Behind every bite is a story of success, hard work, dedication, and simply the love of food and people. Visit Dixie Lee fried chicken restaurant in Bancroft now! Choose from different delicious dishes, indulge in a finger-licking meal, and start feeling good about your food. This is the premium taste of fried chicken that you have been looking for.
COPYRIGHT © 2022— DIXIE LEE FRIED CHICKEN • ALL RIGHTS RESERVED
INTERNET MARKETING by: AUTHORITY SOLUTIONS®