Dixie Lee has been serving delicious chicken since 1964.
Best Tasting Fried Chicken in Ogdensburg
Ogdensburg's Growing Fast Food Chain
Dixie Lee is proud to have established its branch in Ogdensburg, a community that has sophisticated choice in food. Some people call Ogdensburg a "home," as it has been a regular destination for tourists—another basic truth that reflects Dixie Lee's principle of treating their customers as "family." Home is where the family is. 
Dixie Lee Ogdensburg is the place to go if you crave good food after a busy day at work or a fun stroll at the park. With Dixie Lee's home-made menu, you will probably drool over the zesty meals of chicken, sumptuous sandwiches, and fries! Dixie Lee Ogdensburg is the place, to go if you crave good food. 
Since 1968 Dixie Lee has been recognized as some of the 
best fast-food in Ogdensburg
. Dixie Lee in Ogdensburg assures its customers they will be served with care. Dixie Lee never loses its hungry customers; a reason for them to continue serving tasty food for hungry families.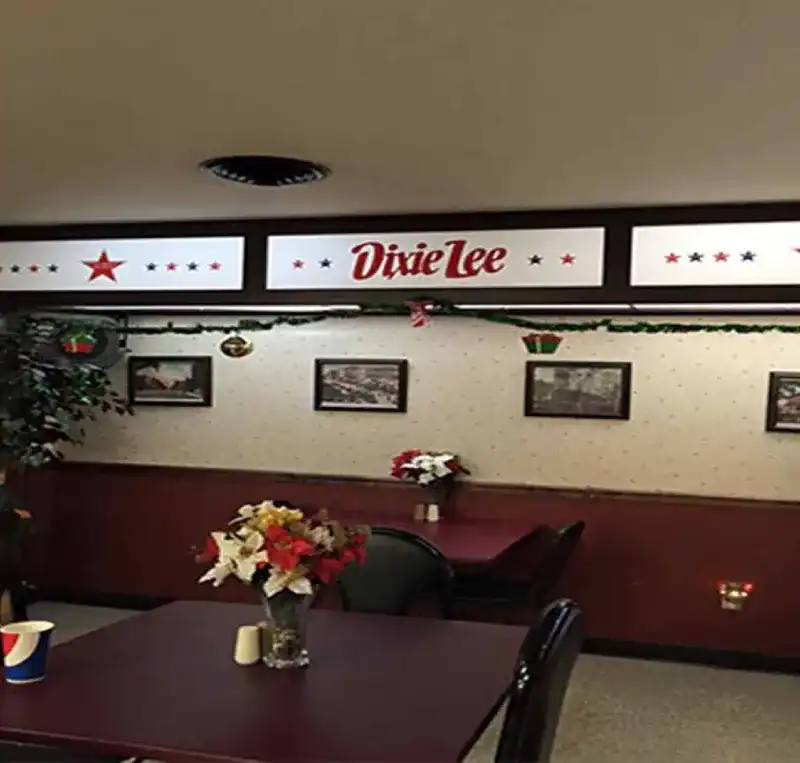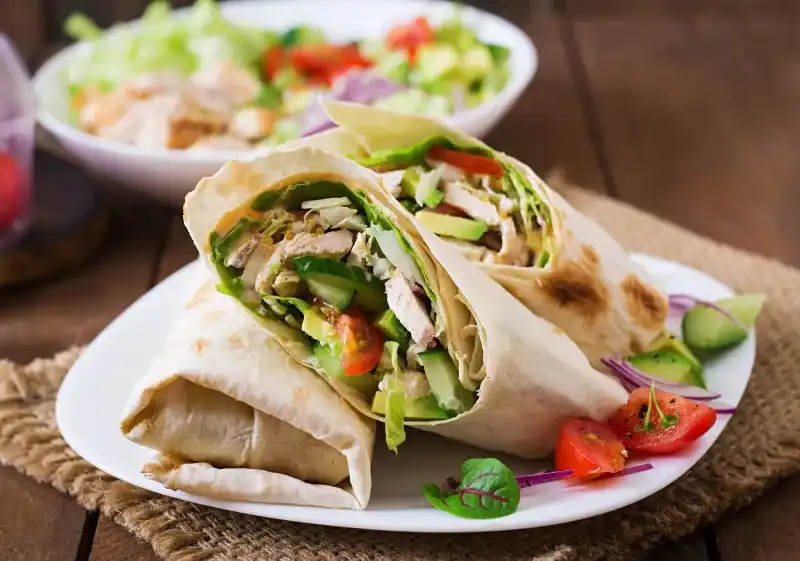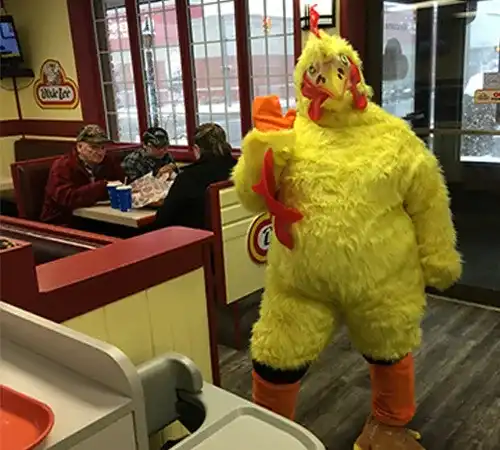 Fried Chicken for Decades
The tradition of serving crispy fried chicken since 1964 is well-kept and it goes a long way. As decades spanned industries and cultures, Dixie Lee never stopped this legacy, a trademark that defies time with their traditional but sought-after menu. The sumptuous meal and premium fried chicken cooked for goodness are Dixie Lee's brand of good food and good life. Customers of Dixie Lee keep coming back regardless of age. 
They have been used to the smell and taste of fried chicken that is all meat and tender, dipped in flavor, deep fried, yet non-greasy. Their cooks ensure that their chicken is prepared with the most exquisite ingredients to land on each discerning palate! After spending your day in leisure or work, it is ok to crave for good food, especially if it is at Dixie Lee Ogdensburg fried chicken restaurant. They are open to serve to match people's time and settle to rest for the night to wait for another sunrise, putting happy smiles on everyone's face.
Fast Food Fried Chicken in Ogdensburg
Looking for a place of refuge when feeling so hungry? You got the right place! Dixie Lee is the only fried chicken restaurant in Ogdensburg that serves with a blast! Perk up and liven up your day, put your stress away. Dixie Lee in Ogdensburg is a place to rest your tired feet and empty stomach. Go and have it your way, eat zesty food and enjoy your day. Their kitchen is filled with fish, chips, chicken meals, and buffalo wings dressed in Dixie Lee's famous spices in different degrees of hotness, sauces from mild to ATOMIC. Your dining experience will not hurt your pocket because Dixie Lee is budget-friendly all the way! Better not leave without a coleslaw. This veggie recipe is laden with fresh strips of vegetables tossed in a creamy dressing. What a perfect combination with their crispy and hot fried chicken meals. Have a bursting day with their combo meals.
Oh, you got it wrong, but it is not all chicken on your plate. Dixie Lee offers other tasty deals. They serve hand-battered fish, shrimp, refreshing wraps, french fries, potato salad, and macaroni salad.
At Dixie Lee, their guests are treated well with that Southern kindness and hospitality. It is fun to dine in this friendly restaurant, and it will surely wipe your blues away.
The Secret to Crispy Dixie Lee Fried Chicken
The secret to Dixie Lee's fried chicken goodness is an open secret. The hot and mouth-watering fried chicken is a trademark of golden-crisp chicken carefully fried deep in oil. Busy people love flavorful foods since they have no time to prepare and cook at home. Their Dixie Lee experience is worth the visit every single day. The staff at 
Dixie Lee Ogdensburg
 prepares their chicken through their proprietary recipes and unique methods of cooking in their custom-made equipment. If you have not tried the Dixie Lee brand yet, now is the time to experience the exceptional. Since 1964, Dixie Lee has been successful in leaving a remarkable trace due to its sophisticated service. The years and decades have been fantastic as they bring people and families together. Serving only quality food and continued friendliness, Dixie Lee is always sought wherever they are.
Feel at Home at Ogdensburg's Dixie Lee
Dixie Lee's dedication in serving only the best through time, whatever the situation may be, is always to the customers' satisfaction. They believe that their lifeblood are their customers, whom they consider family. This gesture makes them stand out among their competitors. As they say "we show our love through the food we serve," this reflects in how they treat their guests and how they serve their food. Feel at home in Ogdensburg Dixie Lee Fried Chicken Restaurant. Dixie Lee understands that for a community worthy to invest upon, it should reflect some goodness among its people. And Ogdensburg is a small town with a big heart. Their friendly and hospitable people will always make you feel at home. 
Dixie Lee Fried Chicken has a tradition of partnering with local food banks and elementary schools. They have high regard for hard-working local farmers, from whom their ingredients come. The lesson of goodwill, trust, and quality is their reason for making a difference in the world. Dixie Lee continuously embeds the honest culture of service, value for good people, and catering to them with good food. Be the traveling partner of Dixie Lee in Ogdensburg. Experience a quick bite and bring friends to enjoy the food and the place. Good prices packed with excellent staff and service come as a reward for those who value and patronize their worth.
COPYRIGHT © 2022— DIXIE LEE FRIED CHICKEN • ALL RIGHTS RESERVED
INTERNET MARKETING by: AUTHORITY SOLUTIONS®