Dixie Lee has been serving delicious chicken since 1964.
Best Tasting Fried Chicken in Penetanguishene
Welcome to 
Dixie Lee Fried Chicken Penetanguishene
! It might not be your typical fast food, but they are a family-operated restaurant that offers only tasty food with high-quality standards. It is the BEST fried chicken restaurant you can find in this busy life of Penetanguishene! The friendly staff of Dixie Lee is pleased to welcome you into this activity-laden community and invites you to experience the warmth of good food.
The vibrant town of Penetanguishene has a lot to offer. The abundant heritage of culture and people makes you wonder how life is spent here; primarily it is known for having one of the most protected and beautiful harbors, making it a haven for boat lovers.
---
Outdoor lovers, like cyclists and hikers, will enjoy Penetanguishene sceneries. There is an abundance of life in Penetanguishene as it will let you explore its many neighboring islands. Its magnificent parks and long trails give more fun and excitement outdoors. Or to simply enjoy life, take a leisure walk along the well-paved wooden bridges, or run to shed some sweat and bring the vibrancy of life. Appreciate the little things while you can, take a stroll along with the picnic shelters as you enjoy a take-out of Dixie Lee's tasty fried chicken.
With Dixie Lee's promise of sumptuous food, you can always have something to share with friends and family after a long day. This flavorful experience is going to be exceptional because Penetanguishene is a perfect dining den for outdoor enthusiasts! Dixie Lee is always thankful for having the chance to serve their fried chicken that is known, for decades. Having a branch built here in Penetanguishene is a joyous and prosperous move as it meets the demands of friendly locals and visitors of flavorful food.
Combined with Penetanguishene's abundant attractions and community programs for young and old, Dixie Lee never fails to serve their food with delicate preparation, from which their servants bring out only the most thrilling experience in Penetanguishene. Whether you love to camp, travel, hike, sail the winds, or settle down to simply dine, Dixie Lee Penetanguishene is a humble yet great gathering place.
Come in and dine as a customer, but leave as a friend. This Dixie Lee fried chicken restaurant makes sure that whatever your choice is, they have plenty of time to please you!
Penetanguishene's Growing Fast Food Chain
A community that represents joy and diversity of culture, Penetanguishene is proud to have a Dixie Lee branch in their place because this is a sign that a town is progressive.
Dixie Lee Fried Chicken in Penetanguishene is the place to go if you crave good food after a busy day at work or a fun stroll at the park. With Dixie Lee's home-made menu, you will probably drool over the zesty meals of chicken, fish, sumptuous sandwiches, and fries!
Building its niche as one of the 
best fast-food in Penetanguishene
 will never stop caring and serving its customers, wherever it could be in the world. They believe in the idea that as long as there are hungry customers, there is always a reason to serve satisfying food to put smiles on their customers' faces.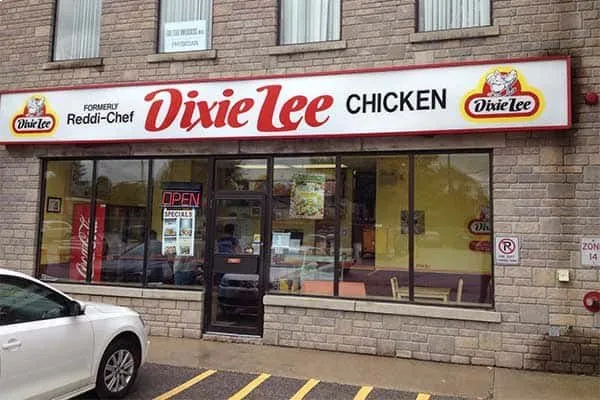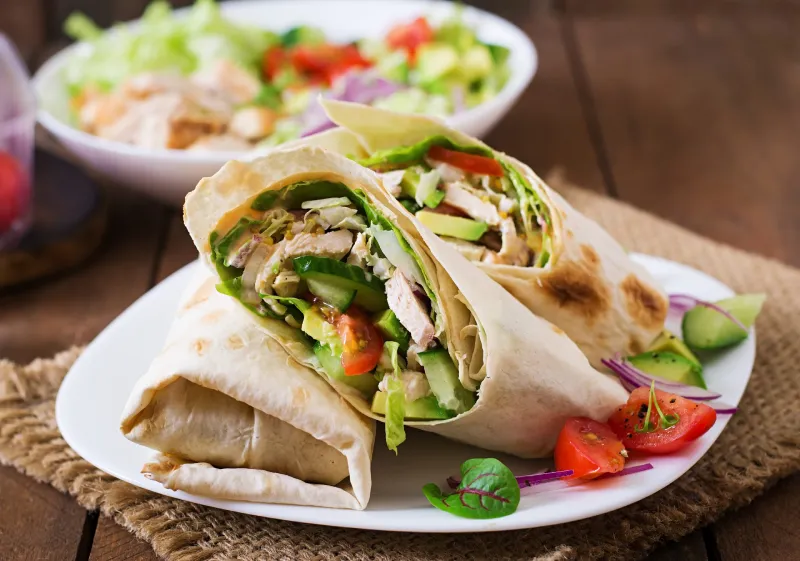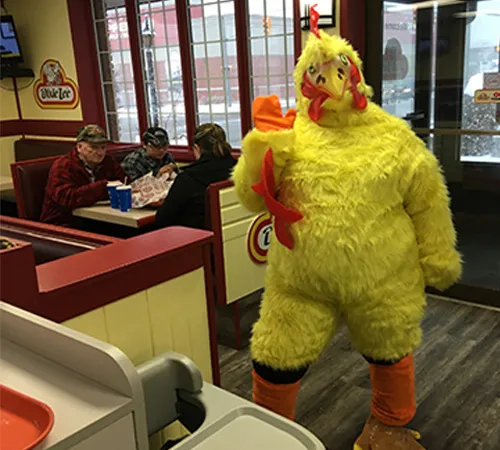 Fried Chicken for Decades
The well-served tradition of Dixie Lee, serving crispy fried chicken to hungry families since 1964, defies time as it continues to be the best restaurant serving great-tasting chicken. Bringing families together to enjoy a sumptuous meal, Dixie Lee has never failed its customers in letting them appreciate the taste of premium fried chicken, always prepared fresh, only with the finest ingredients for fried chicken in town.
Dixie Lee's traditional taste in fried chicken, garnished with the most exquisite ingredients, prepared by their expert cooks in a frying system that produces healthy and non-greasy chicken, has been the reason why their customers keep coming back, regardless of age.
Best Fried Chicken Restaurant in Penetanguishene
Hang around in Dixie Lee and discover this branch in Penetanguishene when you decide to stroll in the park. Yes, it is a place of refuge for hungry guests! Experience the best fried chicken restaurant and go for a blast with the goodness in every bite!
Dixie Lee's staff in Penetanguishene prepare their chicken meals, wings, and other delicious dishes with their famous spices.
And do not forget their coleslaw. Dixie Lee's coleslaw makes a perfect match for their crispy fried chicken. Tossed in a creamy dressing and fresh strips of vegetables, their coleslaw will, no doubt, make your day!
Dixie Lee's 
fast food restaurant in Penetanguishene
 line of food does not end in chicken as they have other flavorful deals. They are known for their refreshing wraps, hand-battered, french fries, and macaroni and potato salad. Actually, Dixie Lee is also known for their poutine! Who does not love poutine? Everyone does!!
Poutine connects the gap in the diversity of a nation when its taste is so unique and irresistible. These mushy fries will make your fingers do the hard work to satisfy your craving as they seem so elusive on the hand. Melt the cheese in your mouth. And if not with your fingers, dig those fried potato treats using your fork; easy, isn't it?
Define poutine in the way you eat it, go and make a mess. This traditional local favorite really does solve a meal when paired with your favorite beverage.
Be one of Dixie Lee Penetanguishene's guests, and they will assure that you will never leave their place empty and blue. Receive Southern kindness and hospitality anytime!
Making Their Fried Chicken Crispy
Dixie Lee's brand in crispy fried chicken has been hoisting its luster for decades. The unique preparation of their fried chicken only shows that they cook their food carefully, making sure they achieve a golden-crisp fried chicken. Their proprietary recipes, custom-made equipment, and style of cooking that has been known for years reflect their mentality as they could only bring what is exceptional for their customers. What's more, their chicken is locally sourced, a guarantee that they are fresh from the farm!
Dixie Lee's sophisticated choice in cooking and in serving their customers gave them fantastic years to boast about! They have been in the chicken industry for many years so you can attest that they only bring good food on the table. With such a gesture, families gather together to enjoy the chicken and everything offered on the side.
Feel at Home at Penetanguishene's Dixie Lee
If there is another reason why customers keep patronizing Dixie Lee, it is because everyone feels at home. Dixie Lee Penetanguishene shows their love through the food they serve. If you are a guest and you feel loved, you always come back to those who welcome you with open arms. If customer satisfaction is at stake, then the only thing to do is give the best to them, because they are the reason why the business thrives.
The small town of Penetanguishene is laden with people who can be your acquaintance and friend. Dixie Lee Fried Chicken Restaurant stands there and understands the value of investing time in people who value a close-knit neighborhood.
It is the way of Dixie Lee management to support local farmers, from whom they source their ingredients. They also partner with food banks and elementary schools. This kind of tie-up shows how Dixie Lee loves being a factor of change, as they believe this will make a difference among the youth of the future generations. Their heritage and tenets of goodwill and trust add quality to what they are already doing.